ESA's planetary defence test set for 2020

neo admin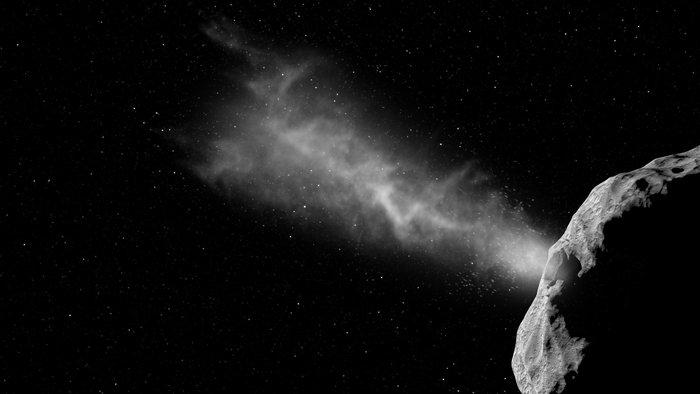 If an asteroid were spotted headed towards Earth, what could humanity do about it? ESA's latest mission is part of a larger international effort to find out.
This month marked the start of preliminary design work on ESA's Asteroid Impact Mission, or AIM. Intended to demonstrate technologies for future deep-space missions, AIM will also be the Agency's very first investigation of planetary defence techniques.
Launched in October 2020, AIM will travel to a binary asteroid system – the paired Didymos asteroids, which will come a comparatively close 11 million km to Earth in 2022. The 800 m-diameter main body is orbited by a 170 m moon, informally called 'Didymoon'.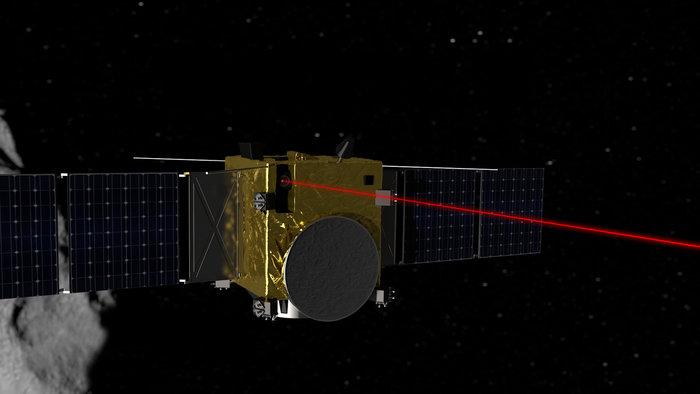 This smaller body is AIM's focus: the spacecraft will perform high-resolution visual, thermal and radar mapping of the moon to build detailed maps of its surface and interior structure.
AIM will also put down a lander – ESA's first touchdown on a small body since Rosetta's Philae landed on a comet last November.
Two or more CubeSats will also be dispatched from the mothership to gather other scientific data in the vicinity of the moon. AIM's findings will be returned by high-capacity laser link to ESA's Optical Ground Station on Tenerife in the Canary Islands.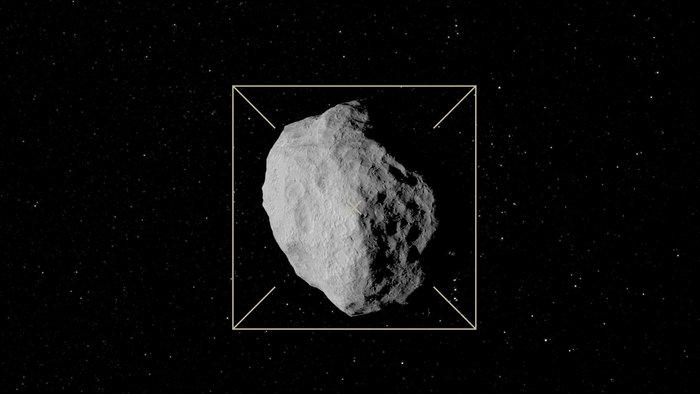 AIM should gather a rich scientific bounty – gaining valuable insights into the formation of our Solar System – but these activities will also set the stage for a historic event to come.
For AIM is also Europe's contribution to the larger Asteroid Impact & Deflection Assessment mission: AIDA. In late 2022, the NASA-led part of AIDA will arrive: the Double Asteroid Redirection Test, or DART, probe will approach the binary system – then crash straight into the asteroid moon at about 6 km/s.
"AIM will be watching closely as DART hits Didymoon," explains Ian Carnelli, managing the mission for ESA. "In the aftermath, it will perform detailed before-and-after comparisons on the structure of the body itself, as well as its orbit, to characterise DART's kinetic impact and its consequences.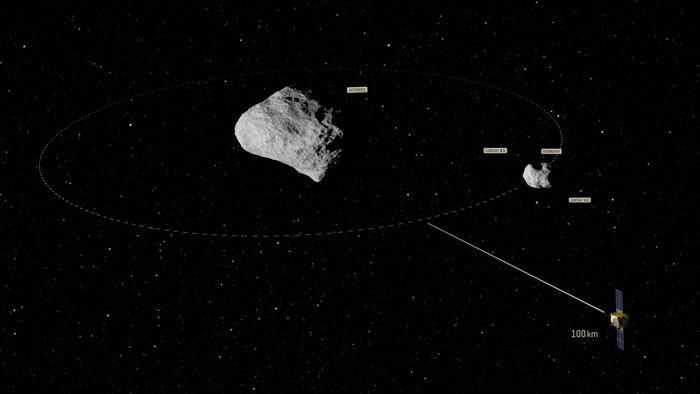 "The results will allow laboratory impact models to be calibrated on a large-scale basis, to fully understand how an asteroid would react to this kind of energy. This will shed light on the role the ejecta plume will play – a fundamental part in the energy transfer and under scientific debate for over two decades.
"In addition, DART's shifting of Didymoon's orbit will mark the first time humanity has altered the Solar System.
"It will also give us a baseline for planning any future planetary defence strategies. We will gain insight into the kind of force needed to shift the orbit of any incoming asteroid, and better understand how the technique could be applied if a real threat were to occur."